Juice Plus+ Highlight: Chewables
Gummies are on the rise, and not just gummy bears or gummy worms. Nowadays, you can buy gummy multivitamins and minerals, gummy probiotics, gummy fiber supplements, and of course, Juice Plus+ Chewables! Our chewables deliver whole-food nutrition from 30 different fruits, vegetables, and grains in a soft, chewable form. Chewables aren't just for kids anymore!
Chewables for Everyone in the Family
It's not a huge shock gummies are so popular…research shows that taste is one of the most important considerations people have when buying any kind of food product. After all, if something tastes good, you and your family are more likely to keep taking it.According to a survey conducted by the research firm Mintel, 37 percent of adult vitamin consumers have tried chewables and another 35 percent expressed interest. Another survey found that 30 percent of adults have trouble swallowing pills, and this problem may be especially common among older folks, so gummies become a more appealing option. Finally, gummies are a fun alternative for anyone who takes a lot of medications or supplements and suffers from "pill fatigue."[i],[ii]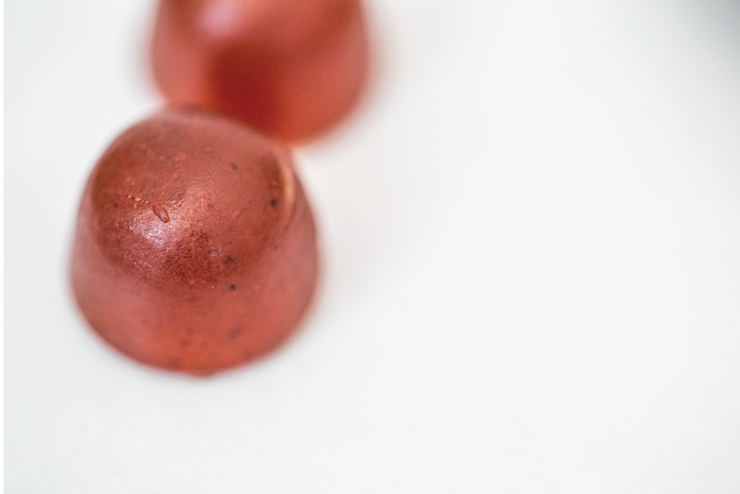 Chewables: Everything You Want, Nothing You Don't

Juice Plus+ Chewables come in three varieties packaged in serving sizes for adults and children: Fruit, Vegetable, and Berry Blend.

But what really makes our chewables special is what they don't have. They taste great because they are sweetened with natural sweeteners (tapioca syrup and organic cane juice) instead of high fructose corn syrup, artificial flavors, or artificial colors. Juice Plus+ Chewables are also 100 percent vegetarian – the chewiness comes from pectin, not gelatin. Are you convinced to try them now?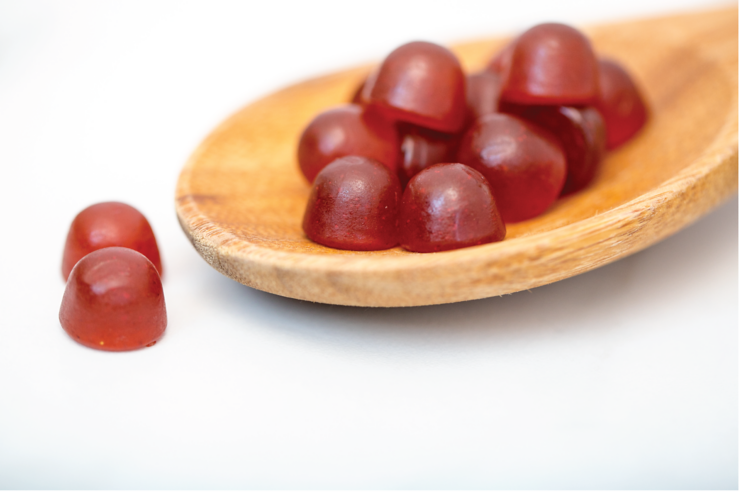 A Ripple Effect: Changing Kids' Health Habits

While there's no substitute for eating a diet rich in fruits and vegetables, Juice Plus+ Chewables can help bridge the gap between what your kids should eat and what they actually do. How much of a difference can supplementing with Juice Plus+ make for kids? The Children's Health Study makes it clear. Data from more than 150,000 participating families shows that after a year of taking Juice Plus+, kids were taking fewer medications, visiting the doctor less frequently, and missing less school. And interestingly, this healthy habit led to other healthy behaviors. Kids on Juice Plus+ consumed less fast food and soft drinks, drank more water, and ate more fruits and vegetables. Adults in the same families who took Juice Plus+ experienced similar benefits.
I think what happens is that once your body starts to get some of the nourishment it needs, it starts to crave more, starting a positive reinforcement cycle.
What do you love about our chewables? Share in the comments below!
References
[1] Olivo L. Form and function: focus on delivery and bioavailability. Nutraceuticals World. 2014 Nov 3. http://www.nutraceuticalsworld.com/issues/2014-11/view_features/form-function-focusing-on-delivery-bioavailability/
[1] Morris P. Gummy vitamins. Not just for kids. Nutraceuticals World. 2014 Jul 3.
http://www.nutraceuticalsworld.com/blog/formulation/2014-07-03/gummy-vitamins-not-just-for-kids/15071